Safety First! Why choosing a reputable gasfitting company is a MUST!
In the 33 years since we have been trading, we have become well-known for our commitment to safety, as well as our dedication to the highest level of professionalism and quality, and we are proud of that fact. In fact, for the last three years running, we have achieved the SITEWISE 100% score - something that only around 1% of applicants achieve!
A dedicated commitment to safety
Our commitment to safety is one of the reasons we are the best choice for any gasfitting services you require in your home or business. Reputation is key when it comes to keeping you safe, and ours is outstanding. We follow regulations to the letter and have safety strategies in place for every single job we do.
The need for safety when dealing with any kind of gas appliance or system was recently made abundantly clear when an incorrectly installed gas fireplace caught fire, causing significant damage to the home.
READ THE ARTICLE FROM WORKSAFE HERE:
https://worksafe.govt.nz/about-us/news-and-media/gasfitter-sentenced-to-community-detention-after-faulty-installation
Fortunately, no one was hurt - and for this, we can all be incredibly grateful! However, the damage to the property was significant and caused it to be uninhabitable. The cost to the homeowners in time out of the home, repairs, and stress can only be imagined.
The gasfitter responsible and the gas company that supplied the gas fireplace without gas safety compliance labels have both been penalised. It is these kinds of situations that make it clear why it is so important to make sure your gasfitter is compliant, licensed, and has a reputation for excellence. No one wants to think about what might have happened.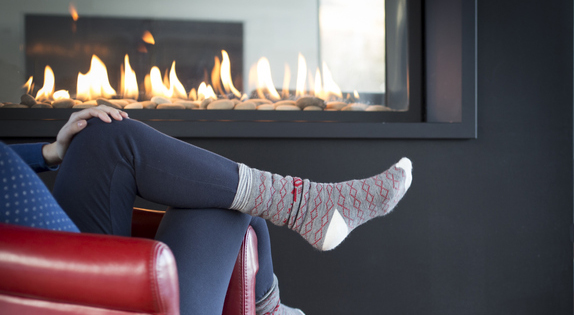 Only the best...
At Topline Trade Services, our team are proud to be fully compliant and our experienced and licenced gasfitters are the best at what they do. This includes installing gas fireplaces, gas central heating, and gas hot water cylinders within the proper guidelines and regulations. They also carry out the necessary and legally required gas repairs and maintenance to the highest standards. At Topline Trade Services, you and your family can rest easy knowing that you're in safe and trusted hands.

If you have a gas appliance or are interested in a gas fireplace, gas central heating, gas hot water cylinder, or anything else involving gasfitting, get in touch. We'd love to help!