Double Vaxxed Plumbers & Gasfitters, Auckland

Date: 11 November 2021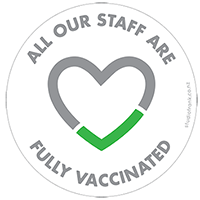 Hesitant to book in a plumbing or gas fitting job due to the risk of covid?

Did you know all Topline's Auckland plumbers and gasfitters are fully vaccinated? Because we are entering your property, our staff have been trained to minimise any risk, even during a covid outbreak. Being double vaxxed is just one way we are helping to keep you (and us) safe.
Can I ask for a fully vaccinated plumber or gasfitter?
At Topline, yes you can - we are! We are located in Mt Eden, offering residential services to inner Auckland suburbs, and servicing the entire Auckland region for commercial plumbing, gasfitting and drainage.
Why is it OK to ask for vaccination status?
We respect your right to only have a fully vaccinated plumber or gasfitter entering your property.
Auckland Plumbers & Gasfitters Who are Vaccinated
Mt Eden's Topline plumbing and gasfitting team are all already double vaxxed.
Topline continues to prioritise health and safety both for staff and customers. As part of the COVID-19 Public Health Response Order, we have a Vaccination Register for our team. 100% of our plumbers and gasfitters have had two doses.
Can work be done safely during a covid outbreak?
Yes! We have ensured all safety measures are in place across all Alert Levels, including Level 4, and will continue this through the new traffic light system.
Our reputation for complying with health and safety is reflected in our 100% SiteWise Gold Status.
Is it safe to let a tradesperson into my home or business currently?
It's understandable there is some hesitancy about tradespeople entering your house or business right now. No one wants to burst anyone's bubble!
Rest assured, the Topline trades team are doing everything we can to keep ourselves and our customers safe, and minimise any risks.
We also follow strict hygiene protocols and health checks on our team, following Ministry of Health Regulations, including mask wearing and PPE where necessary.
We will also ask you some health and safety questions to assess any additional risks.
Prefer not to be there when we are working?
We can arrange to visit your property when you're not home should you prefer. If you are hesitant about that, just a reminder our plumbers, gasfitters and drainlayers are Police checked, drug and alcohol tested, plus have branded uniforms and vehicles, so you can rely on the team at Topline to respect your home.
Integrity and trust are something we value at Topline, from senior management through to junior apprentices.
You can find out more about how Covid-19 is changing the way we do business by clicking here >
Our team take health and safety seriously, so if you have been holding back from getting a plumber or gasfitter in because of safety worries, rest assured we want to keep you (and us) safe too.
Christmas is creeping up, so book in now if you have a plumbing, gasfitting, or drainage job you need sorting. We're happy to help!