Things are heating up in Dannemora
Historically New Zealand homes have been woefully under heated, however with new techniques and developments in heating systems we have seen our home heating options dramatically improve. With this in mind, the home owner stipulated a full central heating system to be installed into their new three storey home.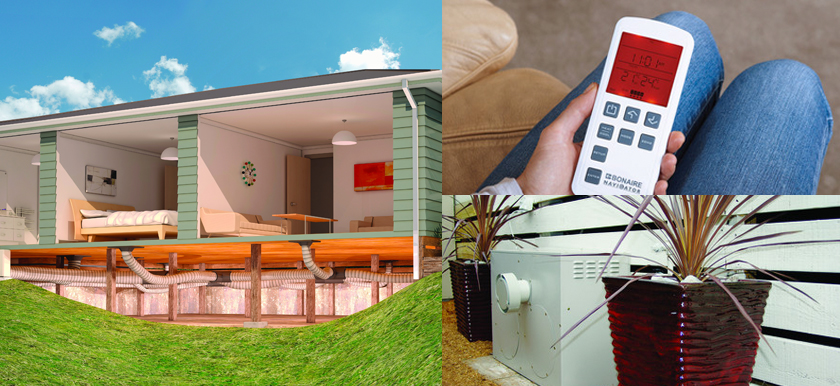 Though this house was a new build, the central heating system had not been planned for prior to the build commencing. The challenge was to install a complete electronically controlled system into the property while working within the constraints of the existing floor and wall plan. Topline undertook the challenge and used their technical expertise to create a customised system in order to achieve the best heating solution for the home.
Topline recommended and installed a Bonaire MB4 - 20 kilowatt internal natural gas furnace. Featuring an integrated four zone control, this is a total home solution, which allows the living and bedroom areas to be controlled separately using the one system.
Included as part of the system was a convenient wireless radio frequency remote control, ensuring the home owner has the ability to control the temperature in multiple rooms from anywhere throughout the house, right at their fingertips.
This central heating system will provide the owner with comfort and reliability throughout the cooler months, ensuring a warm and comfortable place to live.
"Kiwis are becoming more savvy with regard to home heating, over the years there have been some impressive developments. One of the most beneficial has been a change in the electronics that control the operation of the unit. Now the home owner is able to have multiple heating zones set at different temperatures and there is the capacity to programme the unit ahead of time to operate when you require heat."

WILLIE DOWNIE | TOPLINE PROJECT MANAGER