Aria Park Retirement Village
In the sought-after suburb of Epsom, surrounded by leafy lanes and next to Cornwall Park, Aria Park Retirement Village and Apartments offers luxury self-contained independent living for the over-60.
Topline Trade Services has been supporting the residents and staff at Aria Park for all their ongoing plumbing and gasfitting needs for over eight years.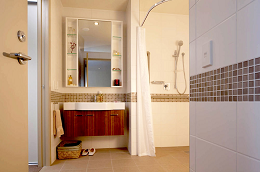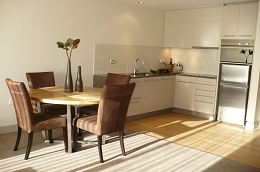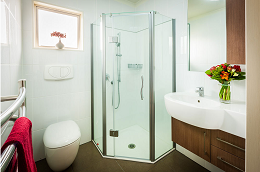 Aria Park has been providing rest home care for over 20 years, offering a variety of levels of including 24-hour onsite emergency care. It also hosts individual and group activities for the residents and provides places for community gatherings or communal activities.
The Topline team are well versed in meeting the unique requirements of the facilities. The project management team is always on hand to advise on suitable solutions to minimise any disruption and offer the best solution possible.
The values of the village strongly resonate with the Topline philosophy and principles, which comprise of innovation, with a focus on quality and care.
Topline has provided maintenance and servicing to the units, apartments, and independent living facilities every other week.
Specialist Support
This has involved numerous bathroom upgrades, replacing toilets, toilet pans, and slide showers. Topline has also provided the replacement and servicing of specialist equipment in the care product suites. Throughout the village, Topline Trade Services has installed multiple systems including gas hot water systems and thermostats as well as providing ongoing support and maintenance for these when required.
Hyrum-Daniel Dennis, Aria Park's Manager, relies on the professional and expert services the Topline Trade Services team provide. It's important to the staff at the retirement village that the residents feel safe and comfortable at all times and the Topline team are dependable respectful, proficient and complete all work required with professionalism and the highest quality of care.
"It is very easy to get work booked, emergencies are given priority and sorted swiftly with minimal disruption to our residents. The staff both at the office and those who attend the site know us well and ensure all safety requirements are met. We highly recommend Topline for all your plumbing needs."

HYRUM-DANIEL DENNIS | ARIA PARK MANAGER
To find out more about our specialist Topline Trade Services teams and how they can scope your needs and support your business or organisation, call us today.